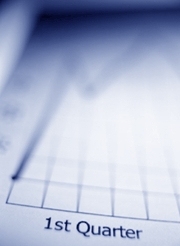 From the day our firm entered public accounting, we have worked one-on-one with hundreds of individual and small to mid-size business clients. Our speciality is working with Hampton Roads entrepreneurs and business owners.
By keeping our practice as a small local firm, we have dedicated our professional goals to working closely with a local group of business clients on an ongoing basis. This highly personal approach ensures our clients have grown with us and that we have acquired the special understanding of each client's needs that can result only from long, personal acquaintanceship. We value the relationships that we build with our clientelle. Our clients are people, not numbers.
If you need just a simple tax return, we're there for you; but if you need a trusted business advisor who will help you maximize your tax strategy, grow your business, and plan your long-range finances, we're there for you too. And our services are all provided for a price our clients consider more than fair.
If your business needs monthly or quarterly bookkeeping services, we can provide you with these services at an affordable price.
Give us a call any time to discuss your tax and accounting needs.
Our office is located at 1220 Executive Blvd., Suite 109, Chesapeake, VA 23320.
Our office phone number is 757-436-0111 and the fax number is 757-436-2121.
We are currently looking for a part-time bookkeeper / accounting assistant.